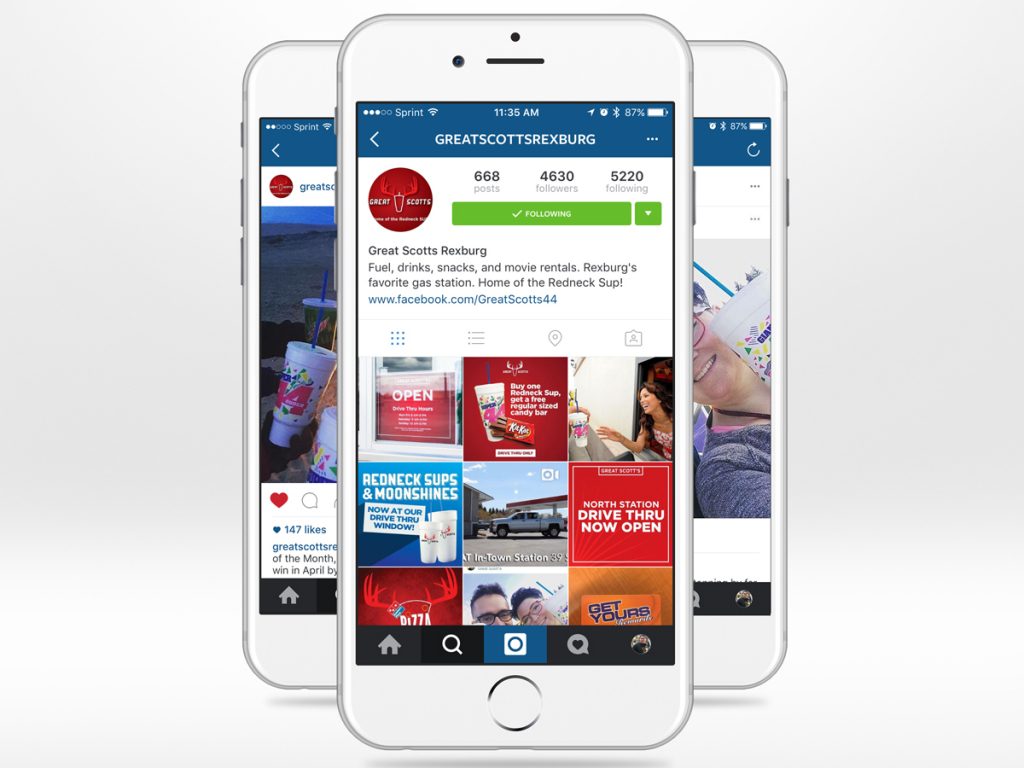 Great Scott's – Social Media Management
Great Scott's is a convenience store in Rexburg, Idaho that provides the same products any ordinary gas station does. What sets them apart is their movie rentals and specialty drinks (Redneck Sups & Redneck Moonshines). In order to be successful, Great Scott's needs a brand that engages customers and keeps them coming back for their products and services. They needed to build a voice, create engaging content, and build a following of loyal customers that would continue coming back.
Through strategy and research, we built their social media presence from scratch into a viral content producing machine spending very little on paid advertising. With a huge following on both Instagram & Facebook, pushing content out is now the easy part. Both social pages have seen incredible growth and engagement over the past two years, each page more than doubling in growth and seeing high engagement with fans interacting with the brand daily.