Pizza Buffet Website
From the humble beginnings as Craigo's Gourmet Pizza in Rexburg, Idaho to the blossoming restaurant chain with 17 locations across three states, Pizza Pie Cafe is truly an American success story! Serving an all-you-can-eat buffet of pizza, pasta, salad, dessert, & specialty items, Pizza Pie Cafe has quickly become a favorite local restaurant in each of its operating areas over the past 10 years.
Client

Pizza Pie Cafe

Date

February, 2016

Tags

Website Design

Brief

A website to with location and menu information for their rapidly expanding customer base.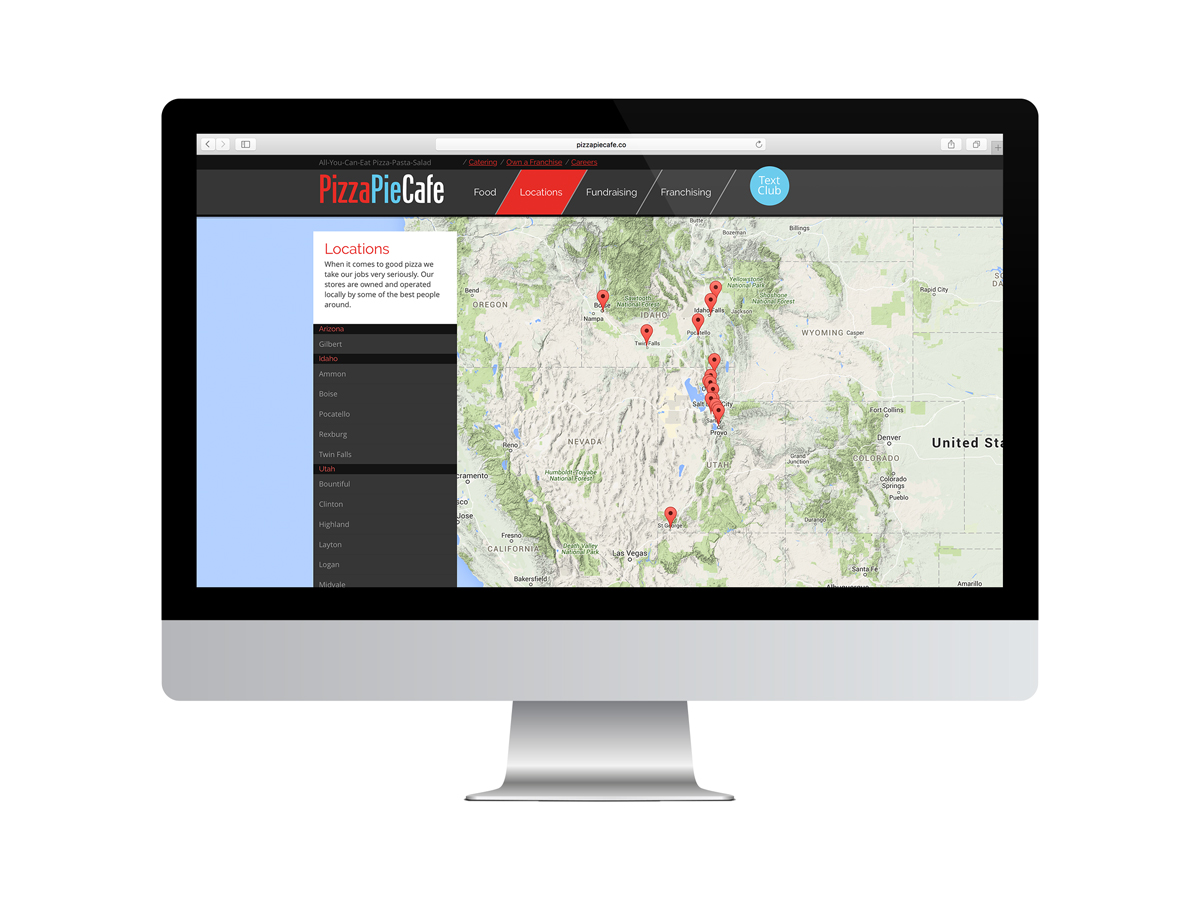 The restaurant needs to be able to satisfy and serve their thousands upon thousands of daily customers without missing a beat or getting distracted. Which means that they don't have a lot of time to even think about building a much-needed new website. That's where we come in. Sharing our local roots from the same region, Pizza Pie Cafe trusted us to get the job done correctly and efficiently, and that's exactly what we did.
When we built the new website for Pizza Pie Cafe, we wanted it to be a place that could simultaneously represent all 17 of their locations while still being able to portray that local, community feel. The site actually syncs with their ingredients database so all their nutrition facts are online and accurate, all their locations and managers can be managed by them as well because it syncs with a spreadsheet. We built their franchise site which they have now used to pitch new owners at trade shows.