Refreshed and Upgraded Website
An English teaching program that offers an immersive experience within a Chinese school.
Client

China Horizons

Date

October, 2017

Tags

Graphic Design, Website Design

Brief

With a primary audience of college aged men and women, a non-mobile friendly site was no longer cutting it.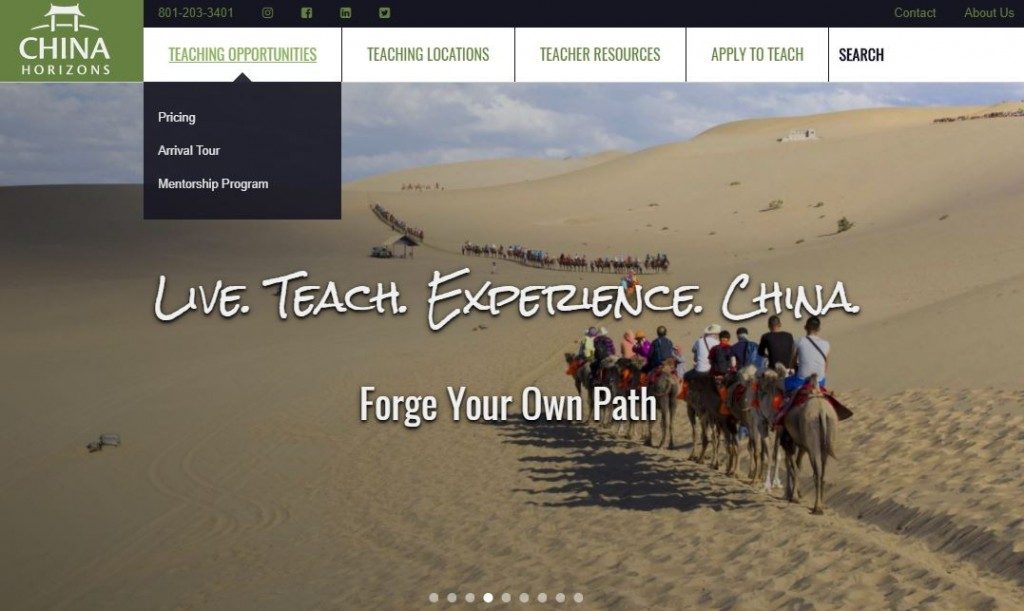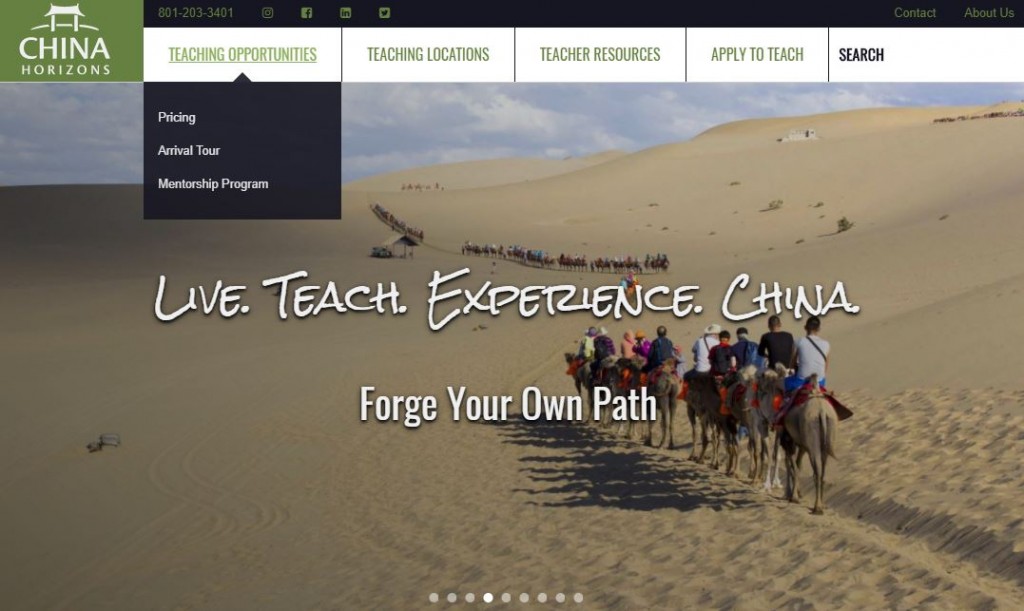 ,
We originally created China Horizons website back in 2008 before we called ourselves The Dealio. Now after nearly 10 years it was time for a site revamp, with an emphasis on adventure, travel and clear communication. We're as excited about how the website turned out as teachers are when they take the plunge to live and work in China.