Business Expansion & Photography
Salt Lake Express is a transportation service offering shuttles in Montana, Wyoming, Idaho, Utah and Nevada. Recent success has expanded their services and they are providing more riders than ever across a variety of routes.
Client

Salt Lake Express

Date

May, 2016

Tags

Social Media, Video Production, photography

Brief

The company was expanding into new territory to compete with established brands already in the area.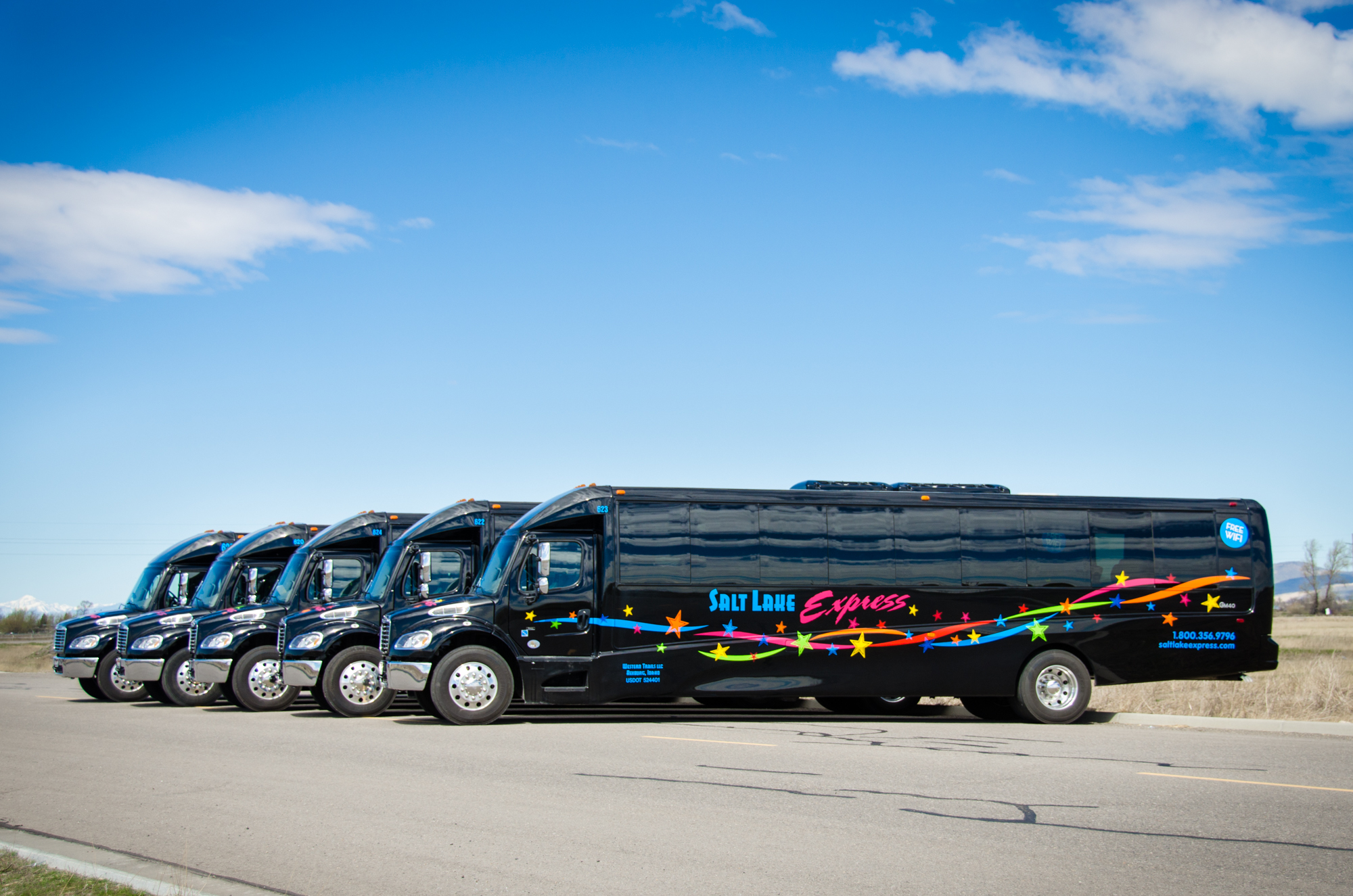 With Salt Lake Express' recent expansion into Southern Utah and Las Vegas came the need to showcase their newest fleet of vehicles. To provide the best service possible, their fleet has been updated to provide free WIFI, charging outlets and more on all shuttles. They wanted to showcase the newest vehicles in a variety of videos.
Working closely with our video team, Salt Lake Express's vision came to life. We created individual shuttle videos showcasing each vehicle and the accommodations they provide along with a summary video showcasing them all together. These videos can now be used to promote on social media and on the Salt Lake Express websites.
With growth comes the need to advertise. Salt Lake Express has tried all avenues of advertising for their business and they find success with a variety of advertising mediums. But it was hard to track and know if the money they were spending was resulting in people visiting their website and booking. The need for trackable ads was important in knowing how much and where to spend their advertising budget.
We meet with the owner on a regular basis and research every major route to see where the best places would be to run targeted ads. With the knowledge of the routes and our knowledge of Facebook ads, we were able to create a Facebook ad campaign that has produced real results in a variety of cities. Through targeted ads that provide the newest prices, features and information about Salt Lake Express, we have seen increased ridership on their shuttles. Recent numbers show ridership was up 100% in April 2016 compared to April 2015. Website site visits are up and we have the analytics to prove it. Their advertising budget is being spent well and success follows.