MD Nursery & Landscaping
Jackson, Wyoming's and eastern Idaho's first choice in creating extraordinary custom landscapes that exceed the expectations and tastes of their clients. MD Landscaping has been designing, installing, and maintaining residential and commercial gardens since 1991. With over 25 years experience, their fully trained and professional staff guides their clients through the design and installation process to ensure that they are completely satisfied with their project.
Client

MD Nursery & Landscaping

Date

June, 2016

Tags

Build, Optimize, Website Design

Brief

To update a website to a more modern, mobile-friendly, and functional site for their customer base in Driggs, Idaho & Jackson, Wyoming.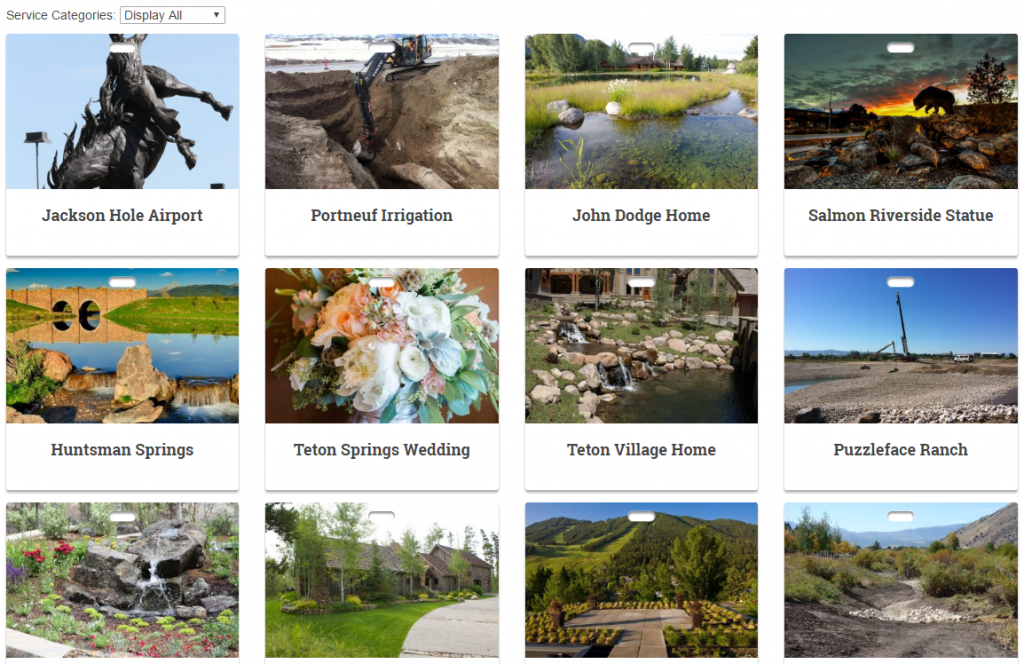 ,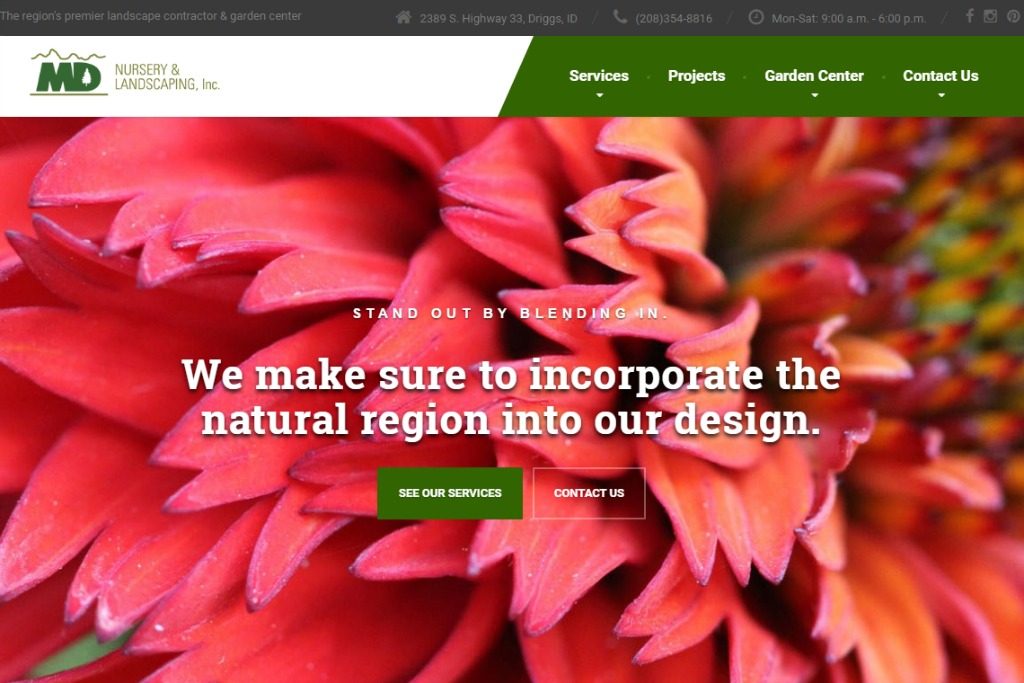 MD Nursery & Landscaping serves clients in a huge region. From Jackson, Wyoming to Driggs, Idaho even to Idaho Falls, Idaho. As the region's premier landscaping company, they have the need to maintain a sharp and functional website that accurately portrays the work they do. MD works on hundreds of projects every year as well as running their own massive nursery and gift & floral shop. In need of an update, MD called us in to help them clean up their online presence. They also wanted to effectively communicate and show the projects they've completed in the Jackson, Wyoming area.
Research Phase
We delved into the research phase early in 2016, gathering as much content as we could from their old site as well as new project photos. Living and working in the same area, we made trips out to their headquarters to learn from management, take photos, and even drone footage of their facilities. It was important to us and them that we create a website that reflects the natural environment of eastern Idaho and Jackson, Wyoming.
As we completed the research and gathering phase, we began putting things together. The site really started to take shape and with the awesome help of MD Landscaping's staff, we were able to move things along quickly. It wasn't long before their new site would be up and running.
Development Phase
By late spring of 2016, we had a crisp framework up as well as most of the high-quality photos and videos that we needed. We set up the site to sync with a database of their past projects, current services, and upcoming events. Therefore, it can be easily managed by an in-house employee so they don't have the need to constantly call their "website guys" to update their site. Their site now works flawlessly and is a wonderful representation of the high-quality landscaping work that MD does in eastern Idaho and Jackson, Wyoming.