Inventory Integration into Website Build
Client

Taylor's United Auto Sales

Date

May, 2016

Tags

Website Design

Brief

Create a website that accurately reflects Taylor Chevrolet's current inventory to the customer.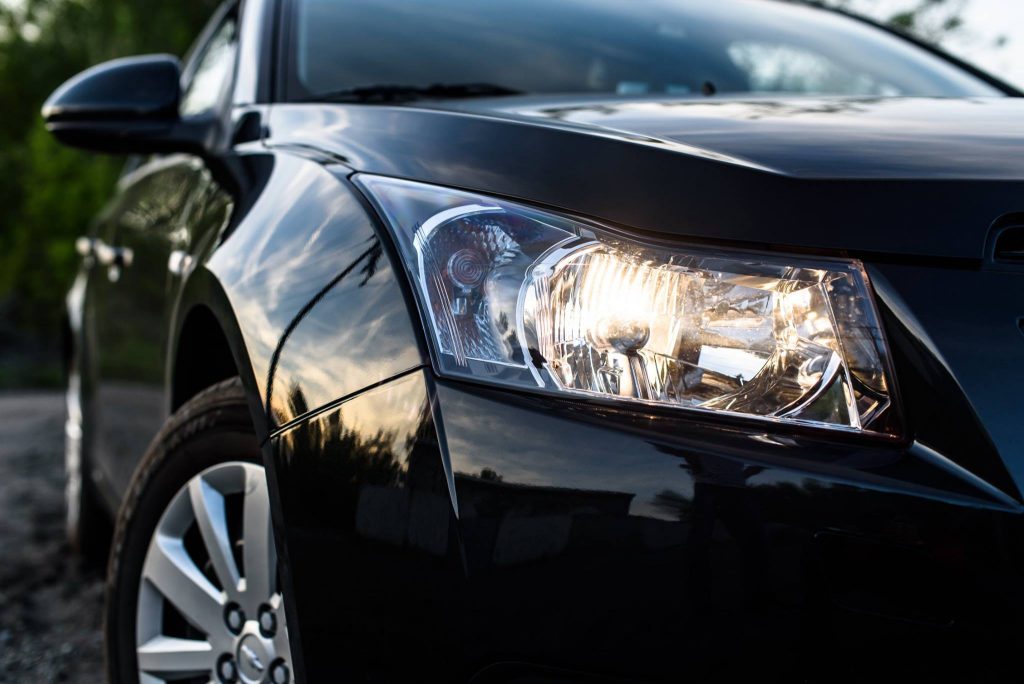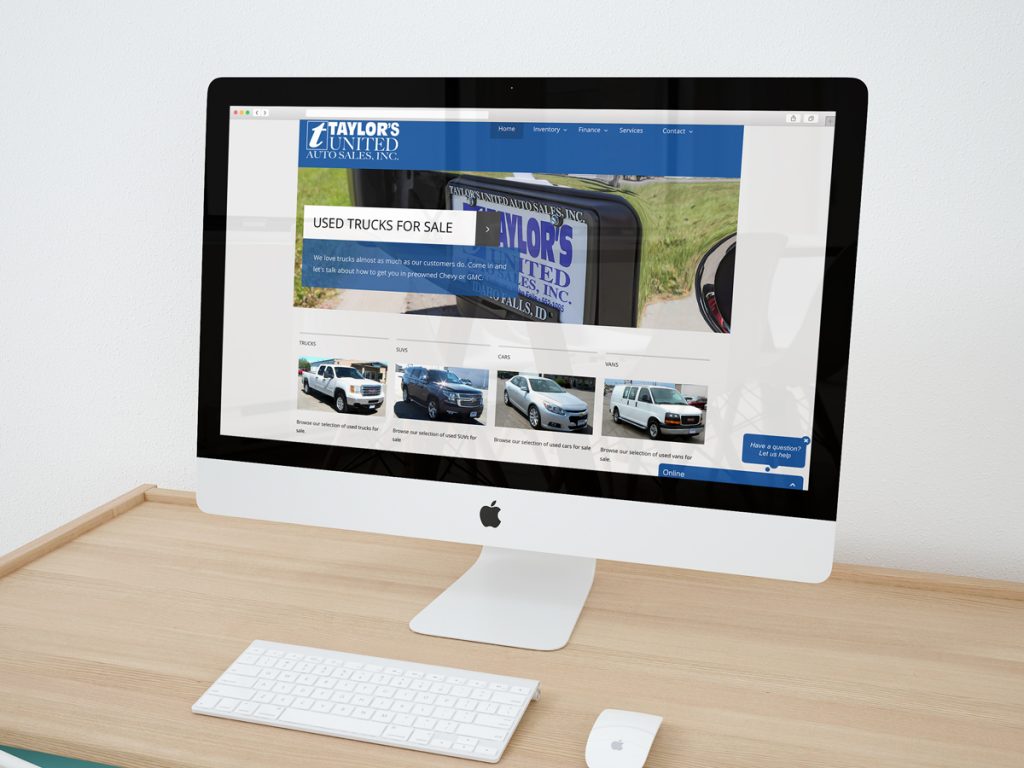 ,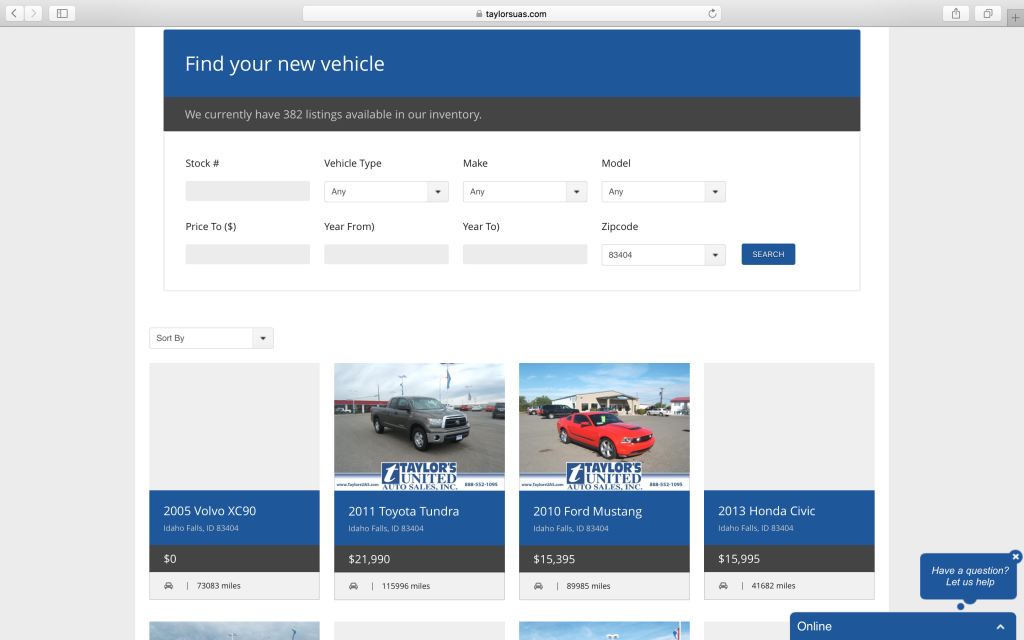 Taylor's United Auto Sales – Website Design & Social Media Management
Taylor's United Auto Sales is one of the top used car dealerships in the Idaho Falls area that houses some of the largest selections of pre-owned cars and trucks. Whether it means helping with financing or just sifting through the great selection of used vehicles, they are committed to getting you the exact car or truck you need for the right price.
In the competitive market of auto sales, dealerships and car lots need something that helps them rise above crowd. Taylor's UAS was in desperate need of a greater online presence as well as a new website that could better showcase their wide inventory and keep track of it. Part of the challenge was the process itself, making sure that everything was handled carefully so as to not lose or confuse any of their current information/inventory.
The Taylor's United Auto Sales website is synced with their own internal inventory system called Dealers Link. It was something they were already using so we were able to plug the new site into that so now the site stays updated and current without any extra time, work, or effort from them on their end. We created social media pages to help share promotions and special offers in their area as well as take high quality photos of their inventory. They have since been more busy than even with online traffic growing by more than 100%; That traffic leading to more phone calls and customers on their lot.